Frequently Asked Questions:
You can register your Panic Button App in one of two ways.
Either through one of our call centre agents
or by clicking on the Register button on this page on the following link Register
Once you have been registered you can log in to your Panic Button app by tapping the login button on the Panic button welcome screen and filling in your login credentials that you have recieved in your welcome email (Your ID Number and Password). You will stay logged into the Panic Button App until the App is removed from your device.
Keep in mind: You can only have to login to the Panic Button App once.
Please note: You can only have one active device logged in per profile.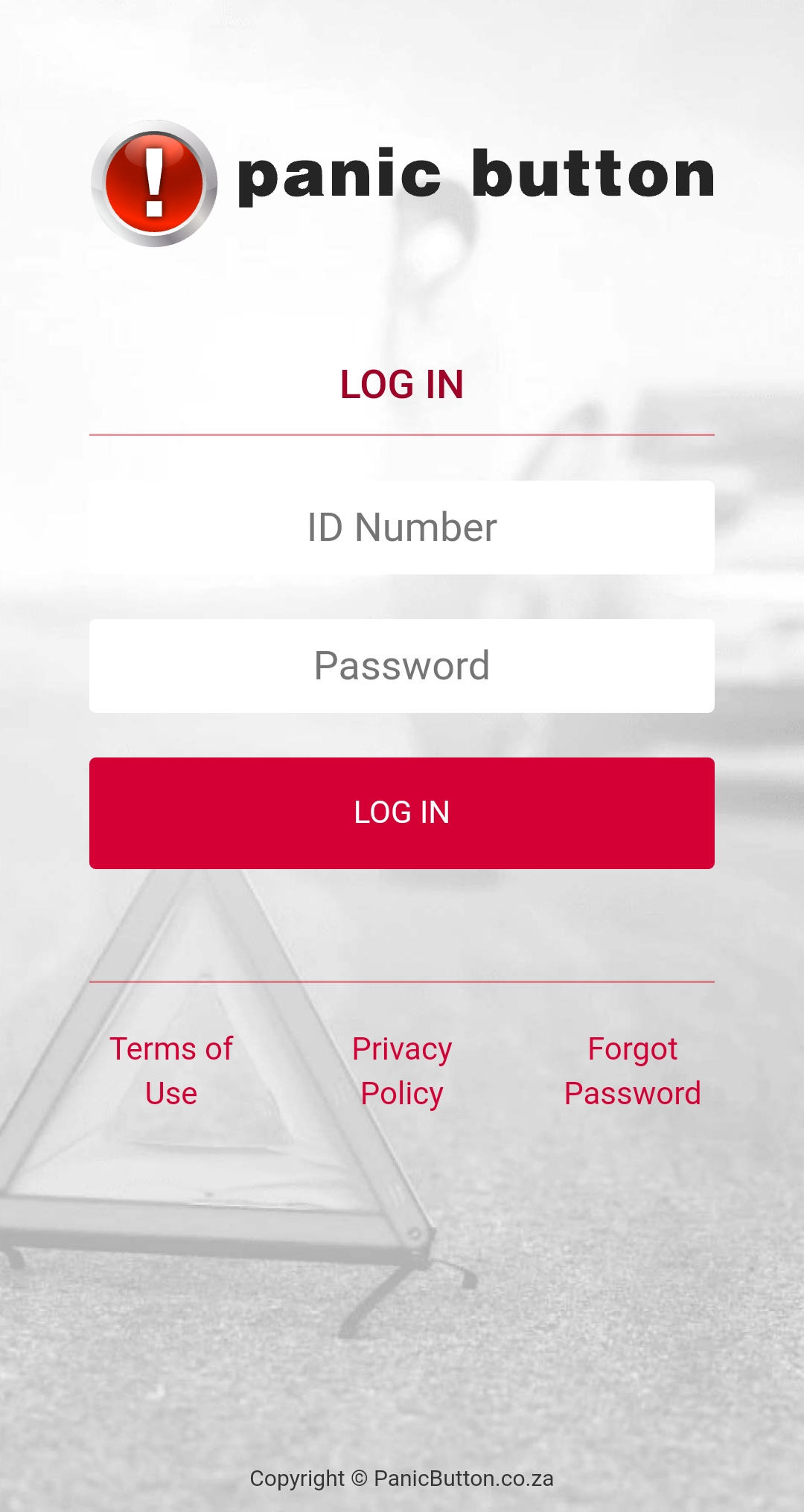 If for any reason you can not remember or find the random genrated password for your Panic Button App you simply click on the 'forgot password' button on the login screen. You will be prompted to enter your ID number and Mobile number whereafter you will recieve an sms and email containing your new generated password.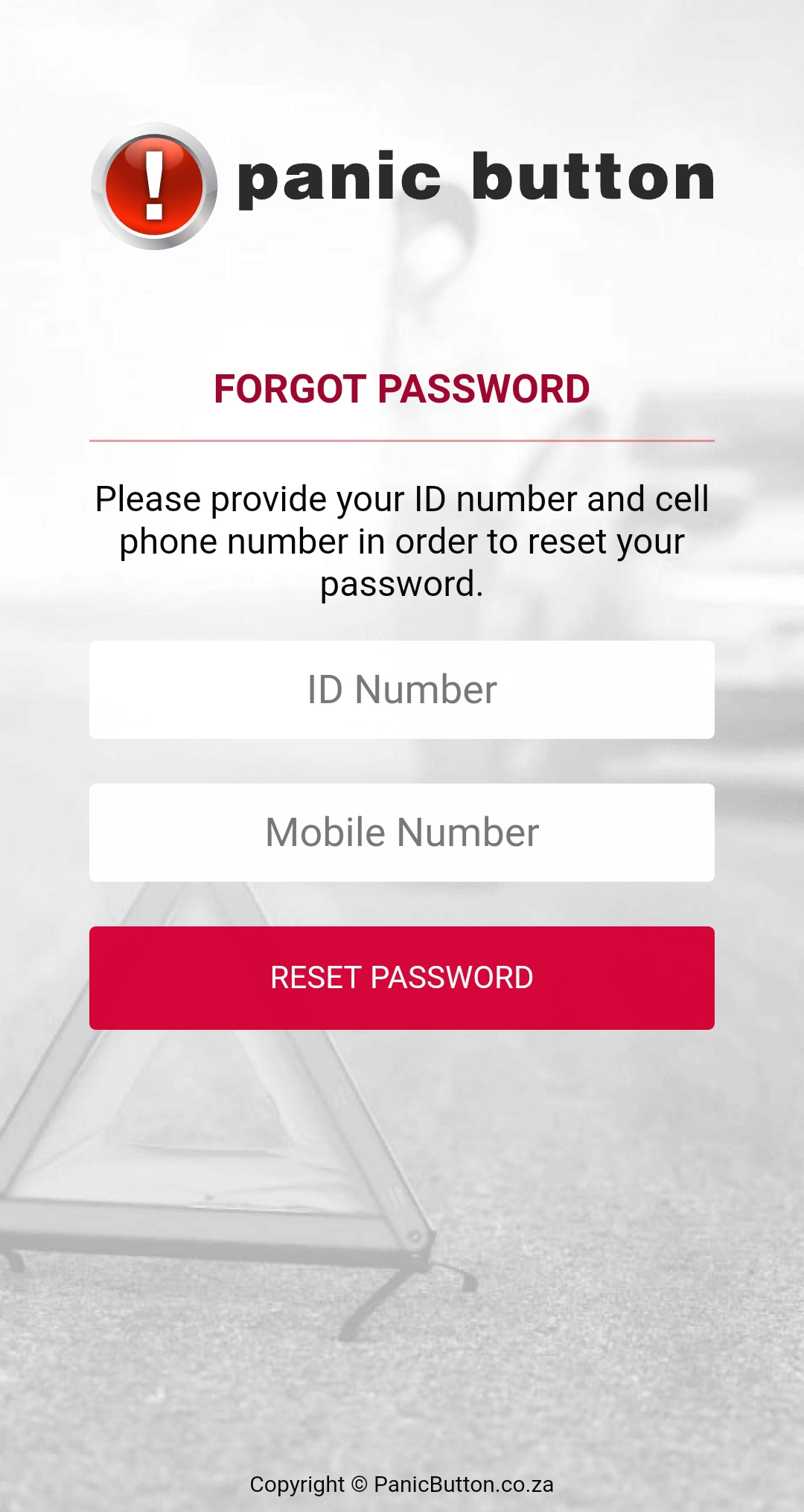 After you have registered and logged into your panic button app you can make use of the panic button app whenever you need any of the services we provide by simply tapping the panic button on the panic button app Homescreen.
You will receive a phone call within minutes after the panic has been submitted from one of our trained crisis control experts that will assist you with the correct help.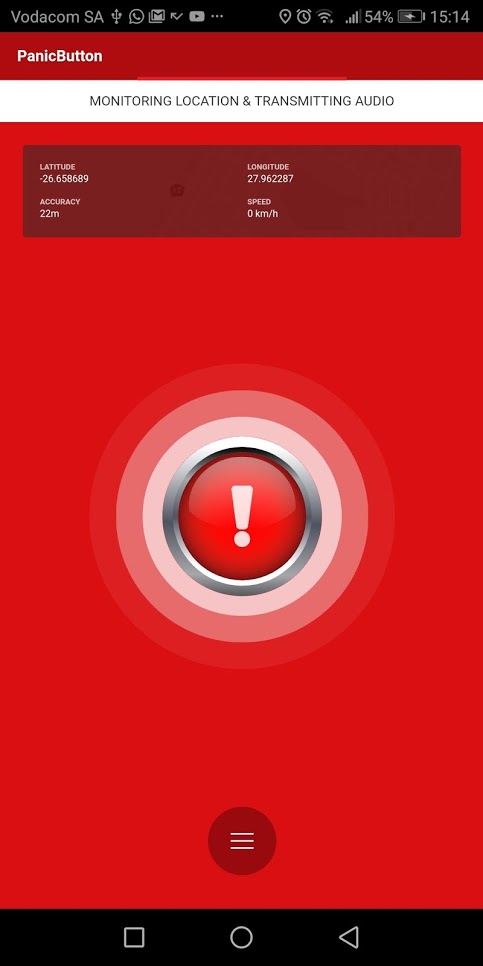 In order for us to determine your exact location the Panic Button app will need access to your built in GPS to send our crisis control centre your exact location.
Unfortunately the Panic Button app is dependent on your cellphone's signal to initiate and send a panic signal. If you are in an area where you don't have any signal the Panic Button app will not be able to function properly. Luckily our country has a wide cellphone tower network and signal problems are not such a big likelyhood.
The Panic Button App will work if you have data on your phone, the app needs less than 2MB to send a panic signal with your details. Our crisis control centre will phone you and do the rest on our costs.